In my little experiment about using the Web without a Flash player, as I mentioned earlier, it becomes hard to be able to view YouTube videos. The funny thing is that I noticed that most of the time I can see videos which have been put on blog post. These videos are added through an iframe.
Under each video, there is a feature to be able to share a video. Then a button which says Insert (Insérer in French). A piece of html code (the iframe) appears. You can cut the URI included there, and just paste it into the address bar of your browser… and magic it is working.
So as I said earlier, we can do better. Specifically YouTube (Google) this time.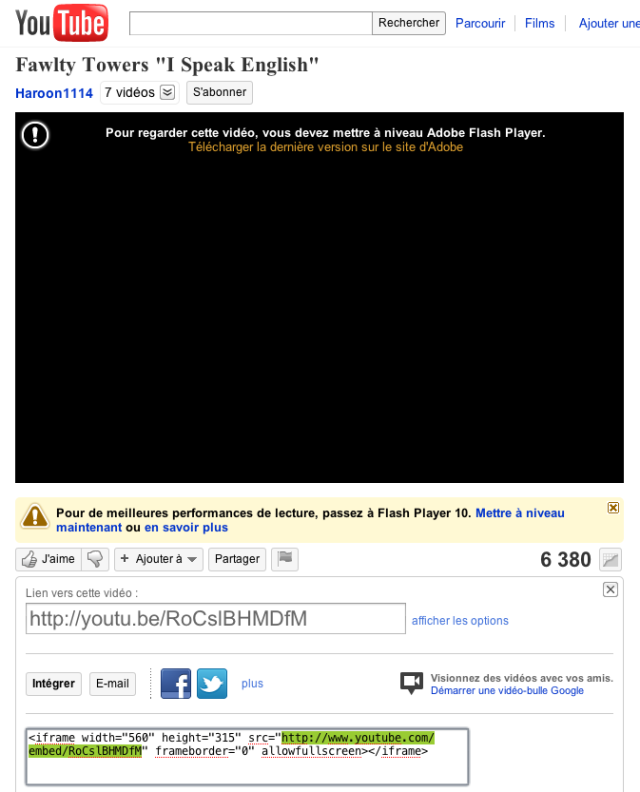 Update: It could deserve an automatic fallback but there is a way to opt-in into HTML5 video