During the lunch today, I was invited to give a Talk about Opera at my previous Work place, Phéromone, a Web agency from Montreal (Canada). The topic was very wide. I talked about a few things around what is Opera, the different products: Opera Desktop, Opera Mobile, Opera Mini and Opera TV.
I explained the diversity of market shares across countries.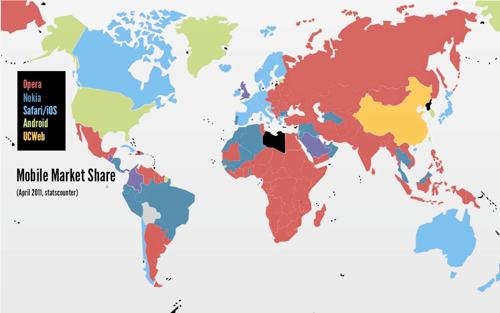 But the interesting part for the Web developers is the big toolbox available for testing all kind of things. I have promised to Pheromone Web developers that I would send an email with the list of tools for helping them work. This can be useful for more people. So this blog post.
Finally another essential tool for understanding Opera platform is the Web specifications documentation on what is supported for all current and previous versions of the core engine across the products. There is a useful summary table.
Bon Courage.